The Polaris® Optical Measurement Product Suite
The strength of the Polaris product suite lies in the commonalities and differences of its optical trackers. They're based on passive optical measurement technology, share the same foundation of sub-millimetre measurement accuracy and reliability, and are engineered and manufactured to deliver superior tracking performance. Their differences provide unlimited opportunities for customization and integration of the Polaris Vega® or Polaris Lyra® into OEM system workflows.
Four Polaris optical tracker models have distinct options and specifications relating to hardware size, measurement rate, latency, noise, accuracy, data connectivity, and mounting. There are four marker types, three different-sized measurement volumes, three different software packages and a full library of API commands. NDI offers near-countless options for designing custom OEM rigid bodies and tools.
Just as no two tracking applications are exactly alike, each solution within the Polaris product suite is unique to its OEM customer. What remains constant is the technical excellence and expert product execution of the entire Polaris suite.
Our premier, highly customizable optical tracking solution, delivers best-in-class measurement accuracy and reliability for the most intricate OEM surgical navigation applications.
Polaris Vega® ST
Enable new OEM surgical instrument tracking and navigation applications with this versatile optical measurement solution that can be used in almost any operative environment.
Polaris Vega® VT
Envision new possibilities in OEM surgical tool tracking and navigation with the industry's first optical tracker to combine live HD video and infrared (IR) tracking.
Polaris Vega® XT
Break new ground in OEM surgical tool tracking and navigation applications with the optical measurement solution that can provide fast, accurate tracking for emerging robotic-assisted procedures.
The Polaris Lyra® shares the same trusted measurement performance as all Polaris optical trackers but in a smaller form factor. Its compact size can allow medical device OEMs to integrate the Polaris Lyra into surgical workflows that require smaller instruments and where equipment or operative space is limited.
Polaris Lyra
Bring exceptional measurement accuracy and reliability to confined tracking areas with our compact optical tracker.
NDI has two types of passive markers, spheres and Radix Lens. Both have a special retro-reflective surface to reflect near-infrared light (NIR) during tracking.
Radix Lens Markers
A wipeable retro-reflective lens for use with optical measurement applications susceptible to liquid and particulate contamination.
Passive Marker Sphere
NDI has two types of passive markers, spheres, and Radix Lens. Both have a special retro-reflective surface to reflect near-infrared light (NIR) during tracking.
Navigate New Possibilities
NDI stays the course with its partners, ensuring that they get to market faster. We understand that system design is only one piece of your complex path to market. Through our dedicated account management, integration, and technical support teams, we invest in all stages of the product development life cycle- from initial concept creation, through subsystem design, cost, performance optimizations, and the critically important high-volume factory calibration process.
Technology Overview
NDI's optical measurement solutions, Polaris Vega and Polaris Lyra, use near-infrared (IR) light to wirelessly detect and track navigation markers attached to OEM surgical instruments.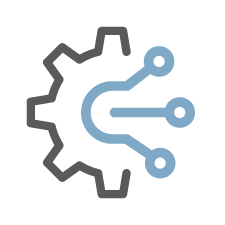 Integration
NDI's optical measurement and electromagnetic tracking solutions can be tailored to your unique tracking application through diverse customization and integration options.
Resources
Learn more about NDI's optical measurement and electromagnetic tracking solutions through our collection of videos, articles and datasheets. Navigate the possibilities for your unique OEM surgical instrument.
Legal Disclaimer
NDI tracking and measurement products are general metrology components that can be integrated into customer products, research experiments, and/or as components of medical devices that require precision measurement and tracking. While NDI components and technology can be integrated into original equipment manufacturer (OEM) medical devices, they are not specifically intended for a given application and, as such, have not been developed or manufactured in accordance with medical device standards. It remains the responsibility of the OEM customer or end-user to determine and test the suitability of NDI components and technology for their intended use, including performing any required ethics approval, verification, and validation required to demonstrate suitability and compliance. System-level testing, certification, and validation are the responsibility of the original equipment manufacturer or the applicable end-user and should be completed prior to the use of NDI products or technologies in any application.