Amazing Technology Demands Amazing People
Your Career at NDI is Waiting
We inspire our customers to think big when exploring new opportunities in 3D tracking technology. We encourage our employees to do the same with their careers at NDI. Much like GPS navigation for your car, our tracking technology shows where an object is in 3D space, and where it needs to go next. Since 1981 we've helped our customers use this tracking technology to benefit society in extraordinary and everyday ways: from OEM surgical navigation systems to simulators, and so much more. You experience the benefits of 3D tracking technology almost every day without realizing it. Explore opportunities to join the team that brings it to life. 
Why NDI?
We're a company that thrives on finding inventive and unique ways to solve our customers' most ambitious—and groundbreaking—tracking applications in medical device, simulation, and medical research. It's a mindset that extends to your career at NDI. To discover more, visit About NDI.
Our technology innovations of today become our customers' industry-changing breakthroughs of tomorrow. Every team at NDI serves a crucial role in making that future a reality.
We combine the stability of 35+ years with the enthusiasm of a start-up. We innovate at a fast pace, but always with an eye towards employee engagement and satisfaction.
We take pride in our work, valuing the creativity and contributions of each employee. Our shared passion for excellence has propelled NDI to incredible levels of success.
We foster an environment of active learning. We help each employee map their career path, providing the resources and mentoring needed to pursue their professional goals.
Our customers look to NDI to push the limits of tracking technology. It's one thing to admire how cool technology is; our employees bring that amazing technology to life.
NDI Named a 2023 Top Employer in the Waterloo Area
The Waterloo Area's Top Employers competition recognizes leading local employers for their ability to attract and retain top talent and for providing employees with a standout place to work. Read more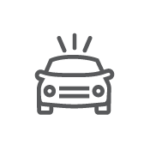 Your Career at NDI is Waiting
We're a smart, talented, hardworking team – Won't you join us?
Are you interested in working on rewarding projects with an innovative and dynamic team? Do you want to contribute industry-leading products that help people? NDI might have the right career opportunity for you!
NDI is proud to be an equal opportunity employer and does not unlawfully discriminate against any employee or applicant on the basis of race, colour, religion, sex, place of origin, ancestry, age, ethnic origin, sexual orientation, citizenship, creed, family status, handicap or marital status. We believe in the dignity and worth of all individuals, and promote inclusivity and accessibility in how we do business.


NDI is committed to minimizing barriers to persons with disabilities.  NDI's Statement of Commitment and multi-year accessibility plan is accessible upon request by e-mailing humanresources@ndigital.com.   
At NDI we believe in the dignity and worth of all individuals and promote inclusivity and accessibility in all aspects of how we operate. We are committed to aligning our policies, practices, and procedures with The Accessibility for Ontarians with Disabilities Act, 2005 (AODA) by identifying, removing, and preventing barriers to inclusion for people with disabilities.
We continually monitor and evaluate the implementation of NDI's Accessibility Plan and Accessibility Policy, and solicit feedback related to NDI's accessibility initiatives from employees and customers alike.