Aurora® / 3D Guidance® Comparison
The Aurora and 3D Guidance solutions share a common foundation of advanced product engineering, expert integration, and superior tracking performance. Their distinct characteristics provide near-countless opportunities for adapting EM tracking technology to the OEM's vision for image-guided surgery and interventions. For comparison purposes, the Aurora Planar 20-20 Field Generator and 3D Guidance Mid-Range Transmitter, and Aurora 610176 sensor and 3G Guidance Model 800 sensor, were used.
Aurora

Dome Volume (RMS)

3D Guidance

MRT Volume (RMS)

Accuracy (6DOF Sensor)
– Position
0.70 mm†
1.40 mm
– Orientation
0.30°
0.50°
Measurement Rate
40 Hz
80 Hz default; configurable from
20-255 Hz
Measurement Volume Defined by
Field Generator
Sensor‡
Measurement Volume/Tracking Distance
660 mm dome radius
660 mm max. distance
Aurora

Dome Volume (RMS)

3D Guidance

MRT Volume (RMS)

Number of Core Components
4: Field Generator, Sensor Interface Unit, System Control Unit, Sensor
3: Transmitter, Electronics Unit, Sensor
Implementation Format
Configuration Required
Ready-to-Use
Dimensions (LxWxH)
Planar 20-20 FG:
200 x 200 x 71 mm
MRT:
96 x 96 x 96 mm
Weight
Planar 20-20 FG: 2.6 kg
MRT: 2.3 kg
Number of Standard Field Generators or Transmitters
5
2
Number of Standard Sensors
9
5
Number of Ready-to-Use Tools
6
1
Aurora

Dome Volume (RMS)

3D Guidance

MRT Volume (RMS)

Sensor Format
Integration Required
Fully Assembled
Sensor Type
6DOF and 5DOF
6DOF only
Disposable or
Reusable Sensors
Disposable and Reusable
Reusable
Maximum Number of
Tracked Sensors
Up to 32 5DOF or
16 6DOF sensors*
Up to 16 6DOF sensors**
Simultaneous Tracking of Different Sensor Models
Yes†
Yes‡
* Volumetric accuracy. All data collected with the Aurora V3 System in an environment free of electromagnetic disturbances.
** More Available
† Typical results. The accuracy of specific sensors will vary.
‡ Accuracy depends on tool design and the presence of metal. Note: Results based on more than 1000 random positions and orientations distributed throughout the characterized volume.
Aurora
Our premier electromagnetic tracking solution, which combines unrivalled measurement accuracy and expert customization for the most intricate OEM interventional applications.
3D Guidance
Our quality electromagnetic tracking solution, which features ready-to-integrate solution components and sensors for rapid OEM product development and time to market.
Navigate New Possibilities
NDI stays the course with its partners, ensuring that they get to market faster. We understand that system design is only one piece of your complex path to market. Through our dedicated account management, integration, and technical support teams, we invest in all stages of the product development life cycle- from initial concept creation, through subsystem design, cost, performance optimizations, and the critically important high-volume factory calibration process.
Technology Overview
NDI's Aurora and 3D Guidance electromagnetic (EM) tracking solutions technology generate a defined EM field in which EM micro-sensors are tracked requiring no line of sight.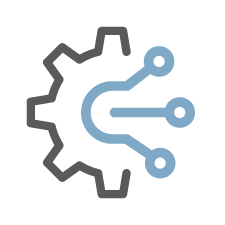 Integration
NDI's optical measurement and electromagnetic tracking solutions can be tailored to your unique tracking application through diverse customization and integration options.
Resources
Learn more about NDI's optical measurement and electromagnetic tracking solutions through our collection of videos, articles and datasheets. Navigate the possibilities for your unique OEM surgical instrument.
Legal Disclaimer
NDI tracking and measurement products are general metrology components that can be integrated into customer products, research experiments, and/or as components of medical devices that require precision measurement and tracking. While NDI components and technology can be integrated into original equipment manufacturer (OEM) medical devices, they are not specifically intended for a given application and, as such, have not been developed or manufactured in accordance with medical device standards. It remains the responsibility of the OEM customer or end-user to determine and test the suitability of NDI components and technology for their intended use, including performing any required ethics approval, verification, and validation required to demonstrate suitability and compliance. System-level testing, certification, and validation are the responsibility of the original equipment manufacturer or the applicable end-user and should be completed prior to the use of NDI products or technologies in any application.