Optical Integration & Customization
Tailor NDI's optical measurement solutions to your unique tracking application with diverse customization and integration options.
OEM Product Requirements, Processes, and Timelines
The
Polaris®
optical measurement solution can be seamlessly integrated with OEM medical devices, bringing 3D tracking into their
application workflows
. Many aspects of NDI's hardware components and tools are customizable, so that the final tracking application, as well as development and integration work, best meet the OEM's product requirements, processes, and timelines. In addition, our
software packages
allow customers to easily configure and characterize both ready-to-use and developer kit tools. NDI combines flexible customization options with a hands-on integration approach, working closely with your team to bring your optical measurement solution to market. For additional guidance related to the integration of the Polaris system with your custom software applications
click here
.
Polaris Customization Options
The Polaris solution offers four different optical tracker models, each with distinct options and specifications relating to:
Hardware size
Measurement rate
Measurement volume
Latency
Accuracy
Data connectivity
Mounting
Available options such as the Positioning Laser, Extended Pyramid Volume, and Radiation Hardening further expand system functionality.
Although the form factor of the optical tracker is fixed, the parameters of how it tracks, and the design of OEM rigid bodies and tools, are highly configurable. With so many options that enhance versatility and utility, no two Polaris solutions are exactly alike.
As an OEM customer, you can build your unique navigational solution from:
Four different models of optical trackers
Four types of navigation markers
And customize it specifically for your OEM navigational solution through:
A custom OEM Bezel to match your OEM branding.
A myriad of options for creating custom OEM tools.
Application Program Interface (API)
The Polaris API makes it easy for OEM developers to integrate different Polaris Vega operating commands and parameters into their host application software. The API encompasses a wide range of functions, from data streaming and measurement rates to tool transformations and user alerts. The Polaris Vega contains over 49 standard commands—and over 100 user parameters—for configuring and controlling the Polaris Vega from the host application software. Specific commands for the Polaris Vega VT video camera are also included.
Tool Design and Customization
Polaris tool design, marker geometries, and tool tracking parameters are decided entirely by the medical device OEM. This gives OEM customers the flexibility to create the exact tools needed for the procedure, and control exactly how those tools are tracked by the Polaris optical tracker within the specified surgical workflow. A near-countless combination of tool customization options means the OEM's rigid body tools are as unique as their surgical navigation systems; no two are exactly alike.
Why Partner with NDI?
NDI is proud to be the industry pioneer and the world's leading manufacturer of optical measurement and electromagnetic tracking technology solutions. We've been a long-standing partner of the industry's top medical device OEMs, in some cases, for more than 20 straight years.
Nearly 90% of all surgical navigation systems on the market incorporate our technologies. This trust in our solutions is something we work tirelessly to uphold. Our solutions are designed with ease of use and speed of integration in mind, with flexible customization options to meet your most challenging tracking requirements.
Decades of technical expertise, lifetime technical support, dedicated account management, scalable manufacturing, and continuous product innovation make NDI the partner of choice.
When you're navigating new possibilities for developing and bringing your tracking applications to market, you can depend on NDI.
Our Commitment to Quality
NDI is committed to monitoring customer feedback and meeting customer requirements, maintaining customer satisfaction and regulatory compliance in the markets we serve. Our Quality Management System processes are intended to support our goal of demonstrating excellence in the design, development, manufacture, distribution, and servicing of safe and effective innovative measurement solutions. Our solutions comply with a number of global regulatory and quality standards: ISO 9001, ISO 13485, UL, CSA, EC; adhere to REACH and RoHS directives; and are capable of being compliant with IEC 60601-1 (3rd Edition).
Navigate New Possibilities
NDI stays the course with its partners, ensuring that they get to market faster. We understand that system design is only one piece of your complex path to market. Through our dedicated account management, integration, and technical support teams, we invest in all stages of the product development life cycle- from initial concept creation, through subsystem design, cost, performance optimizations, and the critically important high-volume factory calibration process.
Technology Overview
NDI's optical measurement solutions, Polaris Vega and Polaris Lyra, use near-infrared (IR) light to wirelessly detect and track navigation markers attached to OEM surgical instruments.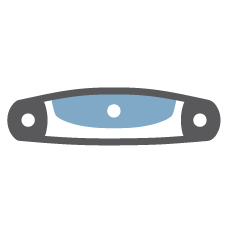 Optical Products
NDI's optical measurement suite includes four Polaris tracker models, each with distinct options and specifications relating to hardware size, measurement rate, latency, noise, accuracy, data connectivity, and mounting.
Resources
Learn more about NDI's optical measurement and electromagnetic tracking solutions through our collection of videos, articles and datasheets. Navigate the possibilities for your unique OEM surgical instrument.
Legal Disclaimer
NDI tracking and measurement products are general metrology components that can be integrated into customer products, research experiments, and/or as components of medical devices that require precision measurement and tracking. While NDI components and technology can be integrated into original equipment manufacturer (OEM) medical devices, they are not specifically intended for a given application and, as such, have not been developed or manufactured in accordance with medical device standards. It remains the responsibility of the OEM customer or end-user to determine and test the suitability of NDI components and technology for their intended use, including performing any required ethics approval, verification, and validation required to demonstrate suitability and compliance. System-level testing, certification, and validation are the responsibility of the original equipment manufacturer or the applicable end-user and should be completed prior to the use of NDI products or technologies in any application.